This page may contain affiliate links for which I could earn commissions.
TOP NEW YEAR'S RESOLUTIONS FOR PET OWNERS 2022
Mediworm Powder for Birds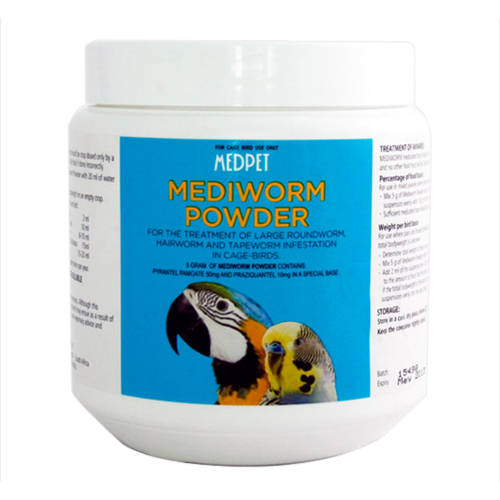 Mediworm Powder for Birds is a highly palatable worming treatment for controlling worm infection in birds. It destroys different worms in birds and protects them against recurring worm infestation. 100% effective against tapeworms, roundworms and hookworms, Mediworm powder is easy to dose. Widely used during the breeding season, the oral formula can be given regularly to birds including caged birds to control worm infection.
Happy Spring Sale