This post may contain affiliate links for which I could earn commissions.
284 holidays in the month of June and we survived half of the year. Get ready for the heat, we made it through the cold, or we did where I live. Mom's Day came and passed and Dad's Day seems to be the most popular holiday in June. He's easy. Like I mentioned before, grab a beer for the guy and heat up the barbecue. He'll be happy. If you want to give him something more unique, forget it. Just purchase a gift certificate and let him choose for himself. That way, no worries if he will like it or not and he doesn't have to pretend. Gift certificates can also be bought online and sent via email or cell phone to most places.
Out of the 284 June holidays, none are federal holidays. Sorry Dad but fathers are usually nice to have around, especially when lawns or cars need fixing. It's the car thing I'm curious about. Just because a person is a male, why does the "better half" think they will know how to repair a car? Are they born with a wrench in their hand? Wrench? Remember that tool of yesterday? Most cars are too technical to work on without expensive equipment and knowledge that is not God-given.
June 14th is the Army's Birthday created in 1775. At first, the Army was all-volunteer soldiers in the Continental Army. They fought in the no-draft Revolutionary War. Remember that one? From history books I mean.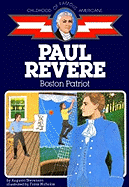 That was the time of Paul Revere riding through Boston screaming at the top of his lungs, " The British are coming"! Over and over again to warn the colonists. He was a silversmith, not a trained horseman, and nearly 40 years old when he pulled this off.
He did return to Boston and started a family life, married twice. His first wife bore him 8 kids and passed away 2 decades later. His second wife had another 8 kids. Ya, you read that right, 16 children in all! And what was his sign? Born 12/21/1734 by the Old Style calendar used in his time or 1/1/1735 using the modern calendar. He was a Sagittarius/ Capricorn, the Archer or the Horned Goat He passed on May 10 1818 in Boston at 83 years old. Well done Paul!
Dad's Day holiday gifts online are available.