This post may contain affiliate links for which I could earn commissions.
This is so cool. The February birthstone encourages relationships to be stronger. In ancient times, the Greeks thought this gem, the amethyst stopped one from intoxication. The word "amethyst" comes from "amethystos" and that means sober!! Hey, if wearing a piece of amethyst jewelry helps to keep you sober, go for it but remember this is astrology and the zodiac beliefs, take it with a grain of salt, please. In good ol' fashion English, regard it as exaggerated, or believe only part of something.

No offense to those born in February but let's remember, February is also the month of Valentine's holiday– the LOVE month. Not much soberness going on during February 14th. .. just many Dapper Dans staggering around with headaches on February 15th.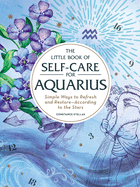 I find February an extremely emotional month, again matching the holiday smack in the middle, Aquarius landing right on top of it but by the 19th until March 20th, the Fish, the water sign comes on board. You haven't joined hands with emotions until you hold a true Pisces. They squeeze tight.
Pisces is the 12th and last astrological sign in the zodiac and is worth waiting for. As mentioned before, an Aquarius can be quirky with a gentle spirit but spunky, not a good match for a Pisces, close in birthdays but different personalities.
Pisces loves Taurus. Taurus is loyal, dependable, and just loves making love- Hmm, that sounds like a romantic sign. They seem to be emotionally aware of others, especially of people of a Pisces personality. On Valentine's Day, it might be best to hunt down a Taurus!
If you have a family member or special friend born in February, an amethyst gem makes a perfect holiday or birthday gift. Shop holiday gifts online for their birthstone.
Famous people born in February:
Jennifer Aniston, Kate Mara, Sophie Turner, John Travolta