Quote from Leonard Bernstein:" Elvis Presley is the greatest cultural force in the 20th century," the famous composer and conductor Leonard Bernstein told a reporter from TIME in the late 1960s. When the reporter prodded, skeptical, about the cultural influence of other legendary artists like Picasso, Bernstein merely reiterated, "No, it's Elvis."
ELVIS is the greatest cultural force of the twentieth century. He introduced the beat to everything, music, language, clothes, it's a whole new social revolution.. the 60's comes from it.
During his time and even beyond his death, Elvis was and is the most famous known to walk the planet. Only one other surpassed and He could walk on water.
He passed August 16th, 1977 at his home, GRACELAND, Memphis Tennessee. He was only 42 years old.
Elvis's Birthday Celebration 2022 was January 6-9. There were four days of birthday festivities for the King of Rock 'n' Roll. The celebration featured a special appearance by Priscilla Presley. Elvis was a Capricorn.
Sometimes I feel like Elvis was fed moonlight as a child, filling him with extraordinary magic! Thank you Elvis for sharing that magic with the world.
Celebration at Graceland
Elvis Presley's Graceland will be celebrating the life and legacy of the King of Rock 'n' Roll throughout 2022 in commemoration of the 45th anniversary of his passing in 1977.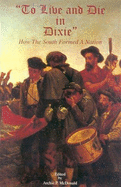 "An American Trilogy"
"An American Trilogy"
"Oh I wish I was in Dixie, away, away
In Dixieland
I'll take my stand
To live and die in Dixie
For Dixieland where I was born
Early Lord one frosty morn'
Look away, look away, look away, Dixieland
So hush, little baby, don't you cry
You know your daddy's bound to die
But all my trials, Lord, soon be over"
Yes, your trials are over but your memory and music live.
It broke our hearts to lose you but you didn't go alone, for part of us went with you the day God called you home. No tears that you are gone, just smiles that you lived! We do remember, always!
DESTINY
I saw Baz Luhrman's "ELVIS" last night. Great job folks. The actors were definitely a 5-star performance. Much work was put into this one. Austin Butler, as Elvis, was brilliant. Did you know Austin was born on August 17, 1991? On August 17, 1977, 14 years prior, was the day of the public viewing, the wake, of Elvis' open casket. Over 30.000 fans were admitted.
Tom Hanks played the con artist manager of Elvis. "Col" Tom Parker! Hanks made me hate the manager when he appeared on screen but somehow gave Parker a little bit of soul at the same time. A great promoter with no artistic ability whatsoever!
I have 3 negative comments about the Elvis movie: 1 is silly and the other2, is not.
I will never purchase a red Christmas sweater again. You'll have to watch the movie to see why! Good job Mr. Hanks.
Also, Vernon needed to be portrayed with stronger character. No education, in fact, illiterate at the time and he was given the responsibility of his son's finances… a son who became the most famous human to walk this planet! He did the best he was capable of and certainly learned the use of the calculator! Elvis himself was a lot of work!
The script, the ending, Elvis didn't die from "love." He died from " boredom." The most famous human on the planet who wanted to tour the world and only left this country twice, once to Canada and when he served in the military. Such a shame.
Baz Luhrman's "ELVIS" should be on HBO Max beginning of August 2022
I read this book, " The Roots of Elvis"
The DNA of Elvis' ancestors is right up to the man himself. DNA doesn't lie. Knowing the truth does not take away from his charisma and music. We all have skeletons in our closets and a few angels around the corner. But none of us has a lineage that produced the greatest musical icon of the 20th century, a Tatsumi named Elvis Presley!
Chapter One The Riley Factor great read.
Lawrence David Riley Sr
| | |
| --- | --- |
| BIRTH | 5 Sep 1910 |
| DEATH | 16 Aug 1957 (aged 46) |
| BURIAL | Dorsey, Itawamba County, Mississippi, USA |
More than likely Elvis Presley's biological father
Services for the Rev. Lawrence David Riley, Sr., pastor of Temple Baptist Church in Tupelo. Lawrence was a brother of Wade Riley, pictured inside the book, " Roots of Elvis". Check out the resemblance of Wade to Elvis, my opinion of course. I feel Wade was a biological uncle to Elvis. Lawrence was the older brother of Wade and Elvis' biological father. I could only say Wow!
Lawrence was only 46. The Rev. Mr. Riley died on August 16, 1957 ( coincidence I guess but that date caught my attention!)) at Community Hospital, where he had been a patient for nine days. He had been ill for three weeks.
There was a pandemic starting around February 1957 in Singapore and moved to the United States during the Spring/ Summer of 1957. The estimated number of deaths in the United States was 116,000.
Lawrence had been a pastor at Temple Baptist Church since it was organized in 1955. A good guy and well-liked.
Ya, memories of the past. The most popular of the Elvis cards was the 66- card set that came out in 1956 by Topps. They were issued with the release of "Love Me Tender." I love the one with Elvis wearing the nightshirt. Does anyone remember these?
Clickbank Ad Rotator